Video "Enrich Contact"
To understand the usefulness of this option, it is necessary to consider a small example. Let's imagine that you have a Contact who left a message in a simple form, where put only his first name, phone number, and comment. In Bitrix24, a Contact will only have a phone number and a first name. After some time, this Contact will make an order in-store and send ALL Contact info. In this case, we may lose some of the data, because the plugin will find a previously created Contact (which does not contain a phone number and last name) and link it to a Deal or a LEAD.
You must enable the "Enrichment contact" option to prevent this from happening. Go to settings, and turn it on. If this Contact is found, the plugin will add all the standard fields if they are not previously filled. For example, if you filled Contact name, then it will not change.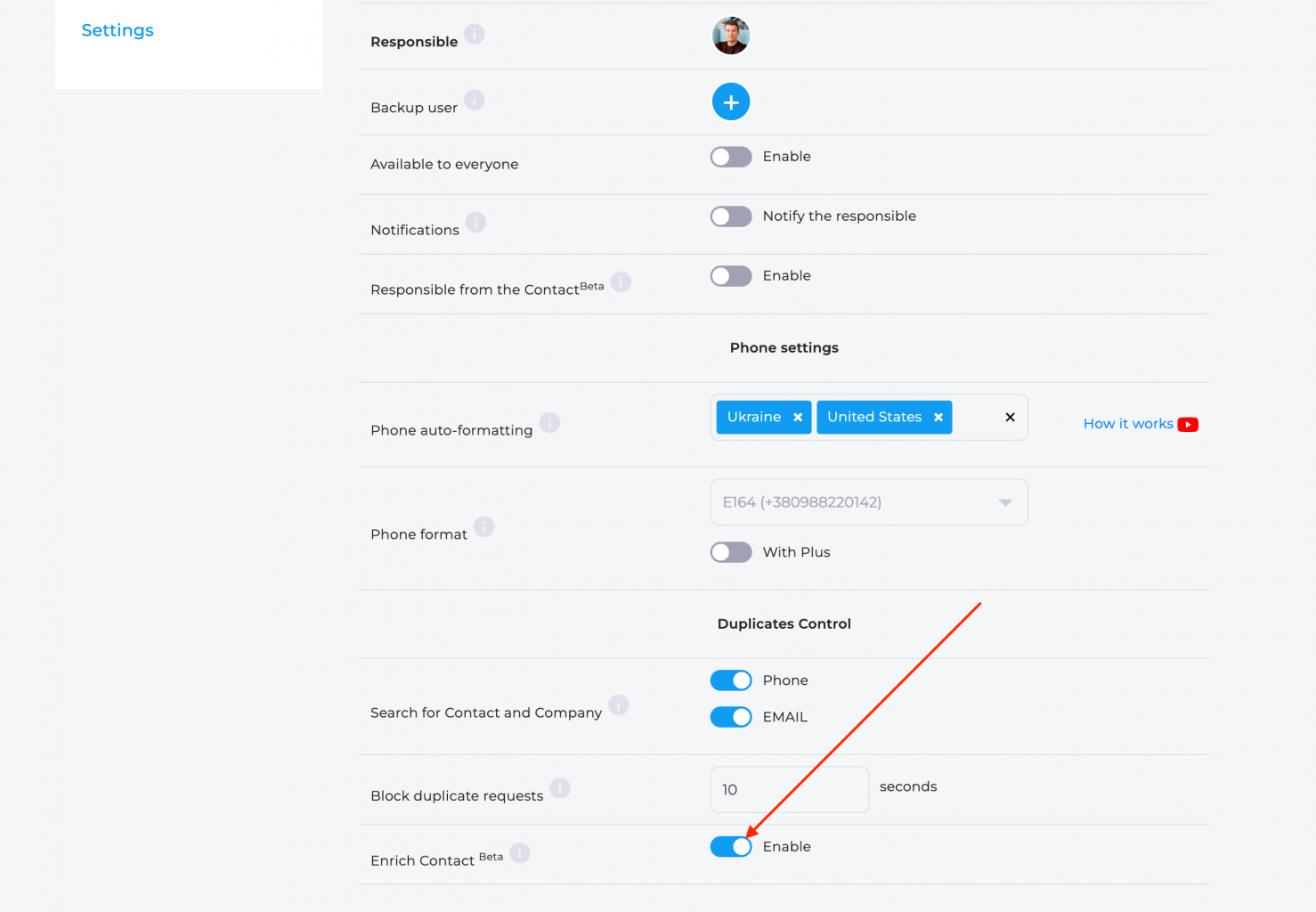 The functionality works with the following fields:
First name;
Middle name;
Last name;
Phone number;
Email.