Pre-Sales issue
If you have any questions before buying, please contact us as follows:
Technical issue
95% of the answers to questions you can find in the FAQ, please read it before writing a support request.
If you have any technical issues, please ask a question in your personal account (FAQ: How to add a ticket).
Others issue
FAQ
How to write to support
To write to support (add a ticket), you must:
Go to the portal https://cp.flamix.solutions/
Enter your mail and password. If you have not registered before, you need register. If, when you try to register, the system says that the user is found, you must reset the password;
After successful authorization, click on the "Support" menu item, then the "Add" button;
Describe the error in detail, attach screenshots and click the "Submit" button.

The ticket has been successfully created!
It is recommended not to close the tab until the problem is resolved since emails with replies sometimes end up in spam!
How to invite Bitrix24 Partner to your portal?
Important! Only an employee who has administrator rights can invite an Bitrix24 Partner.
In order to invite an integrator to your Bitrix24, you need to enter the email received from the integrator partner in a special field. To do this, go to your Bitrix24 and click on the "Invite an employee" button. Next, go to the "Invite an integrator" and in the "email" field enter the received email address. ( Our email is bitrix24@flamix.email )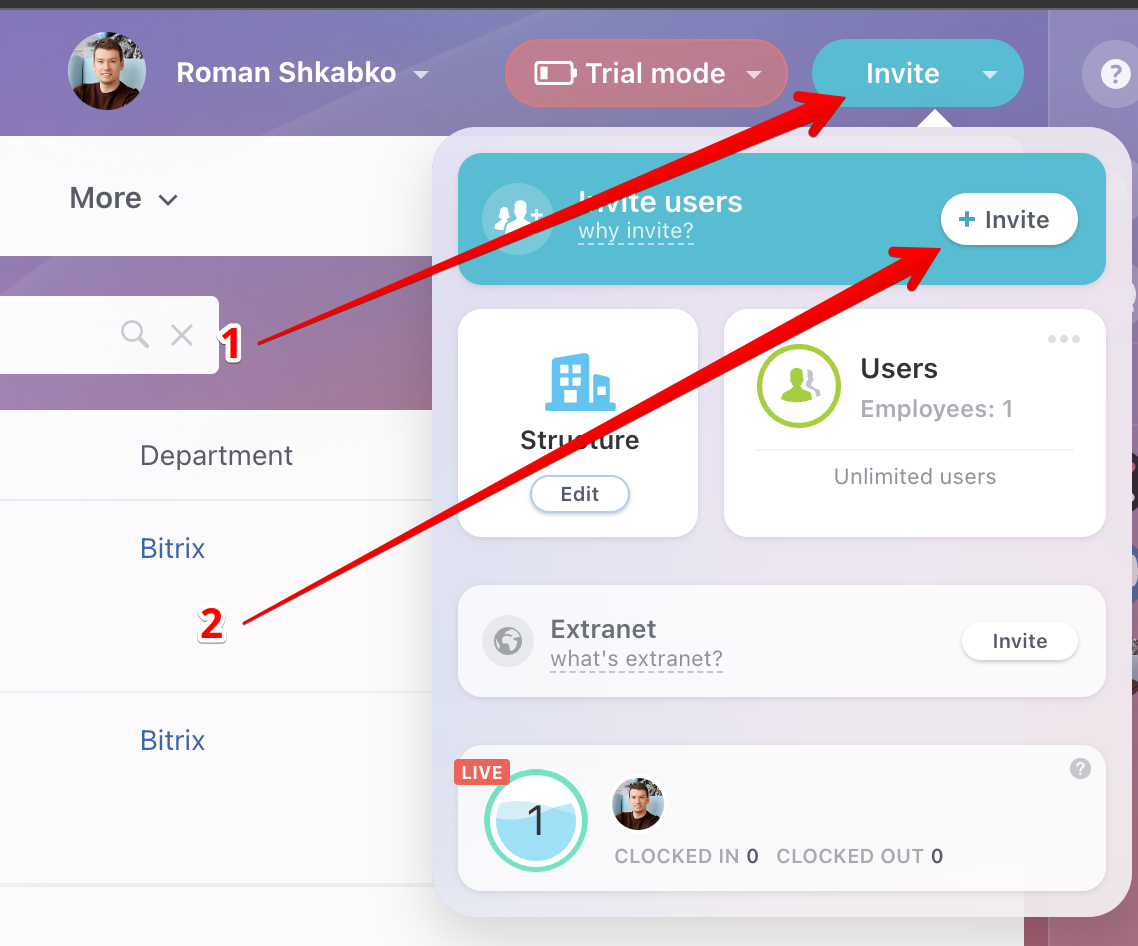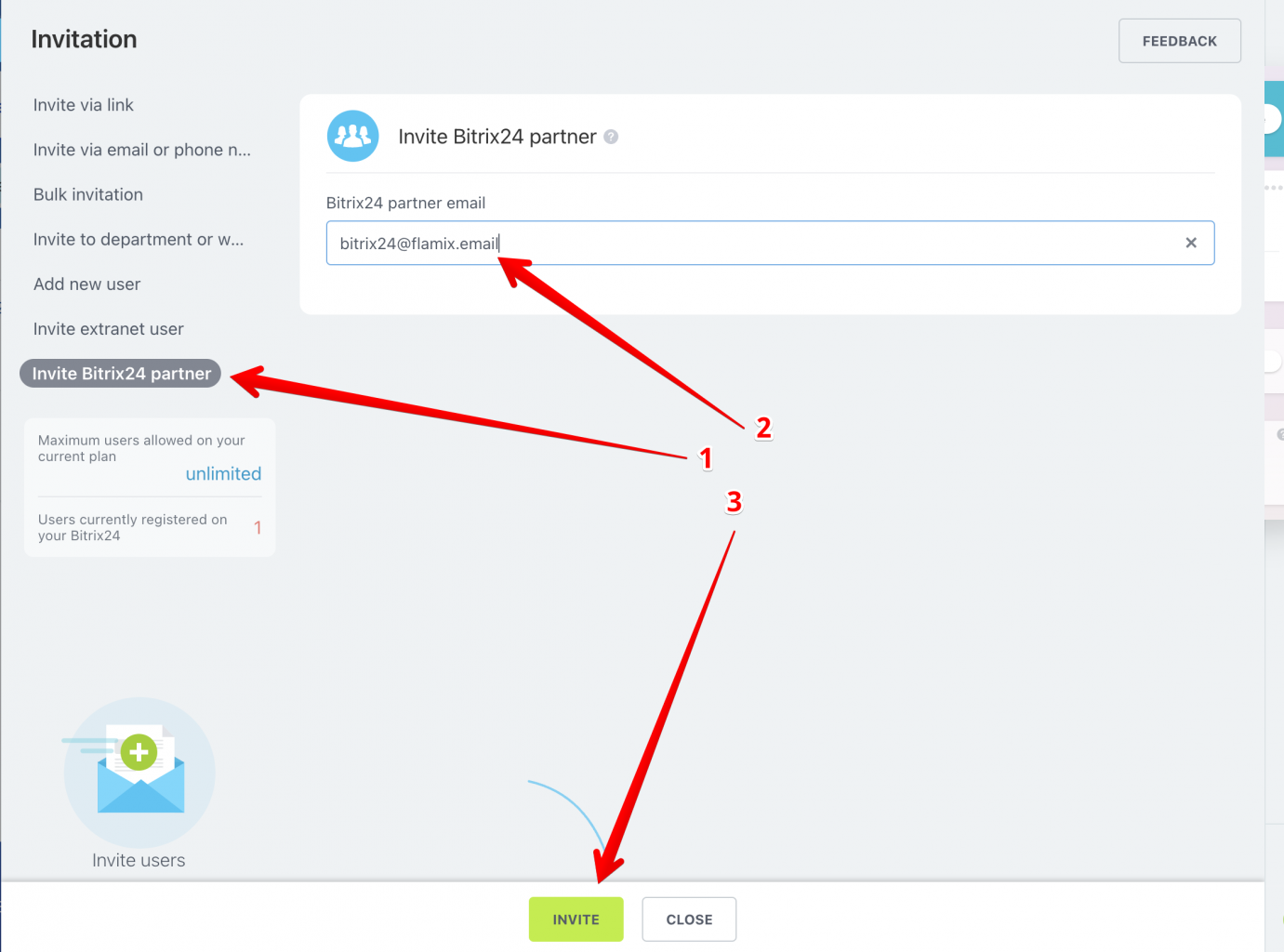 ! Bitrix24 automatically checks the entered email for affiliation with integrator partners !
The integrator will receive an email from you with a link to enter your portal.
How to open and send log files
When something goes wrong or you need to send logs to support, then you need to follow these steps.
Open the app and scroll to the bottom;
Click on the "Log" link.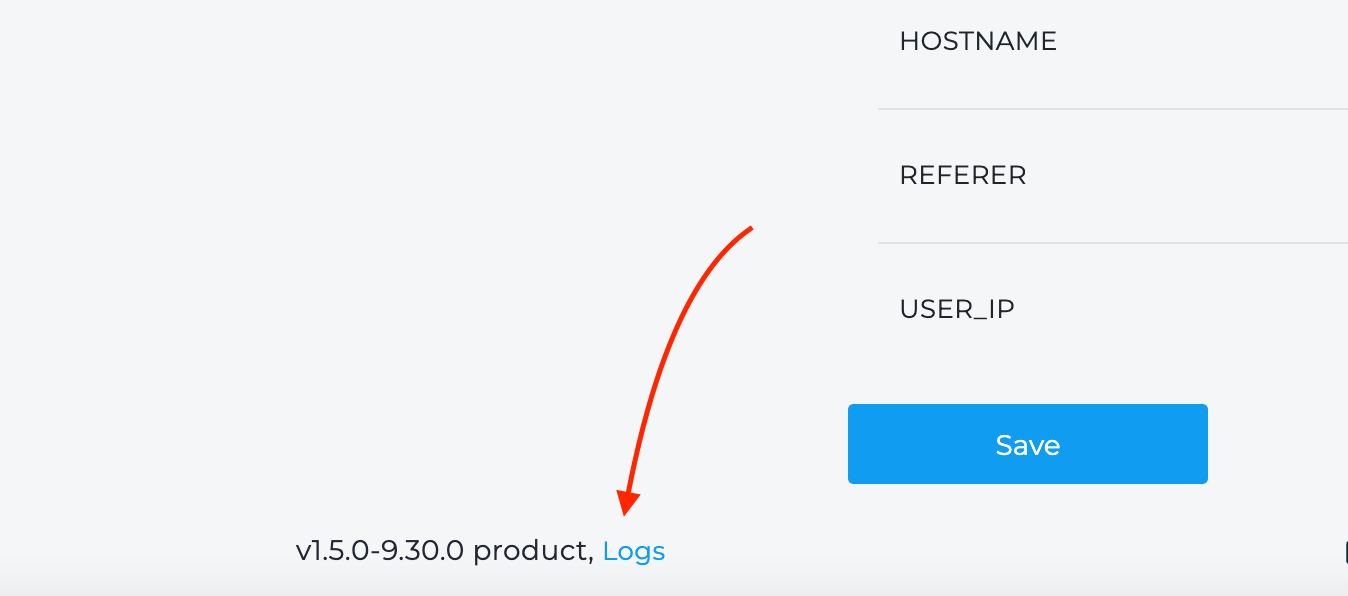 Here you can see all the information that we log. If you are a technical person, you can check the logs and find the problem.
In addition, we sometimes request a link to the log. To generate it, you simply press the "Generate link" button. Copy and send this link to us. The link is valid for 2 days.