Two Tier Referral Program
Invite customers and get up to 40% of each payment. If your client or friend attracts the client, then he will receive 40%, and you are 10%.
40
% from all customer payments
Invite clients using your referral link and get 40% of each payment during the entire period of using the product.
FAQ
How to withdraw reward
To withdraw a reward, go to your personal account and create a task in which you specify where and how much you need to withdraw.
Available following payment methods:

Transfer to the user's (client's) internal account to pay for our licenses;
Payment by invoice (Ukraine only);
Payment by credit card (if you have a Stripe, etc.)
USDT transfer.
The minimum withdrawal amount is $100.
How to attach a referral
Go to your personal account, and go to the "Status" section (1). Copy the referral link and ask the client to register using it (2).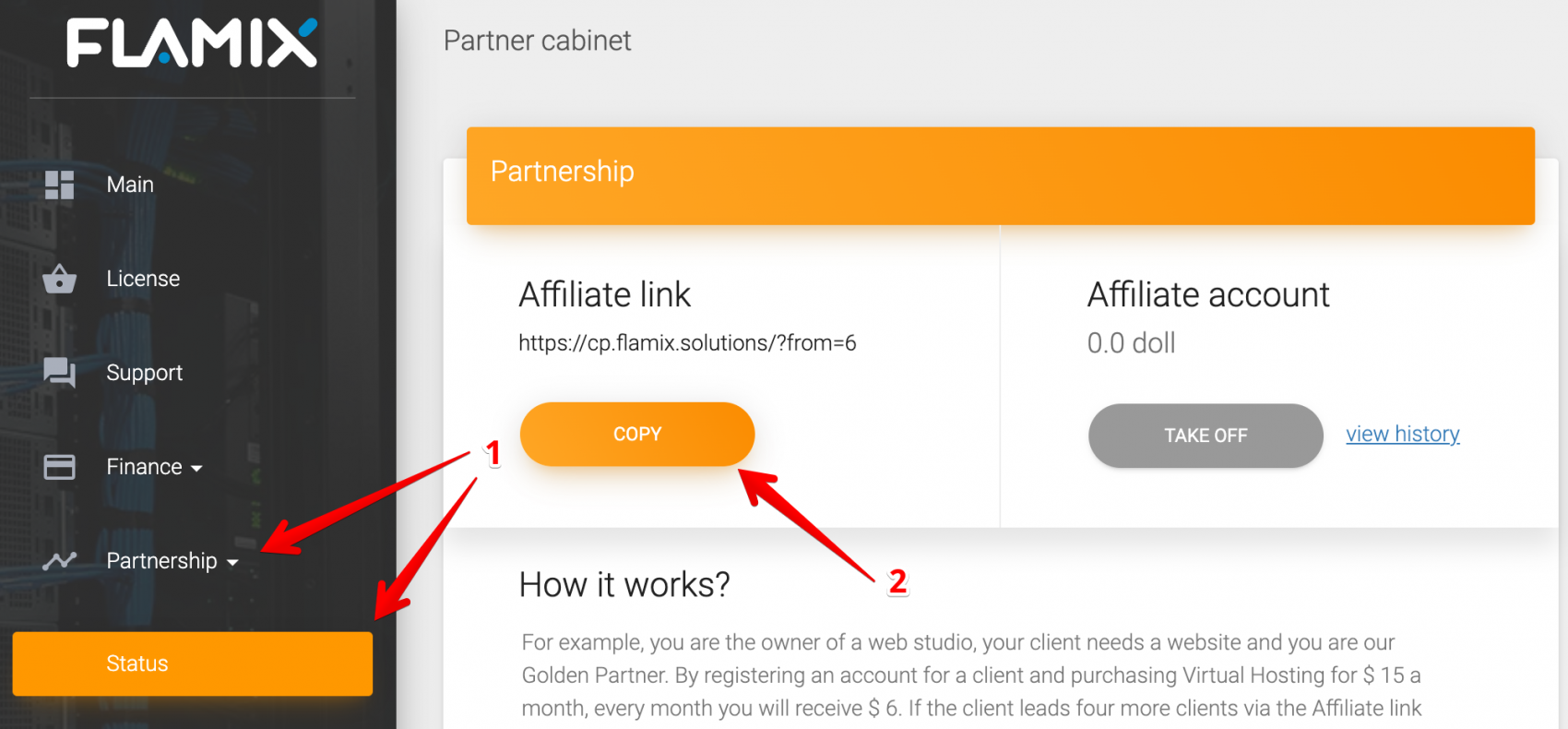 If the client has already registered or it is not possible to send a referral link, you can add a referral manually.
How to attach a referral if he has already registered
Sometimes it happens that you have activated a demo period for a client but forgot to attach the client to your account first. For this, we have developed a mechanism for manually attaching a referral.
Open the Partnership section (1) and go to the Referrals page (2), click the "Add Referral" button (3);
Enter the email by which the referral was registered and the reason for manually adding (1), click the "Add referral" button (2). Adding a referral occurs according to the rules (3).